Home
---
Classes
---
Registration
---
Photos
---
Student
Comments

---
Press
---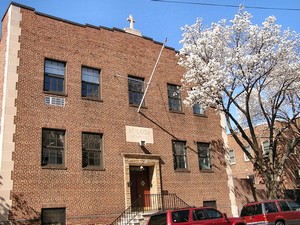 Rev. Oreste Pandola Adult Learning Center
at
St. Leo's School
914 Stiles Street
ASSISTANCE TO OUR ITALIAN AMERICAN COMMUNITY
A New Patronato Serving Italian Nationals in the U.S.
The Rev. Oreste Pandola Center is very proud to announce a very special service to our Italian American friends. Mrs. Pina Culotta will be providing her expertise service regrading Italian pensions and pensions with other countries that have an agreement with the U.S. She will be at our school in the heart of Little Italy every Tuesday from 11:00am to 1:00pm to assist with your situations. Please make an appointment to see her at 410-868-7296. For the other services contact Melo Cicala at 202-468-6356.
---

Students Share Their Experiences

---
Enjoy attending sessions in Baltimore's historic Little Italy.
For information call 410.866.8494

---


This Baltimore Web Ring site owned by Thom LaCosta .
Previous 10 | Skip prev | Previous | Next | Skip next | Next 10
Random Site | List Sites | Join Baltimore Web Ring